According to a recent survey 45% of golfers take over 100 shots to complete a round of golf. For those players who submit cards for handicap or play in competitions, the average male handicap is over 15. Many non-golfers must wonder why people would want to play such a difficult game…
Surely there can't be much fun in spoiling a good walk by whacking a golf ball all over the course. Where's the fun in tramping through the rough and searching for your ball in the woods, they may wonder.
Bearing in mind that it is such a difficult game, it's not surprising that there are so many golf training aids to tempt the golfer looking for the magic cure to his golfing ills.
The Technology Age Of Golf
Looking at EBAY there are golf training aids available that range in price from just over a pound to several thousand.  If you want the very latest in computer generated swing analysers, it'll cost you. Many of them look more like medieval torture devices then equipment to help the golfer get better.
Despite this, these specialist devices claim be effective in solving specific problems such as the accuracy and distance of your long game. Whatever your golfing problem there will be a device designed to rectify it. The manufacturer will boast that they can will make you hit the golf ball straighter and further than you have before.
With so many different devices available it should be easy to make improvement and we should all be single figure golfers? Unfortunately, buying a golf training aid provides no real guarantee of improvement. So how are golfers going to improve and make the game more enjoyable?
Call In The Professionals with Expert Golf Tuition
Without doubt, having lessons from a good golf professional is something that could improve every golfer. The more go-ahead golf teachers now have an array of technology to assist them in analysing and then working out the best way forward for the pupil.
It is important to find a teacher that is able to properly explain to you what he wants you to do. You may have to visit more than one teacher before you find the right chemistry. This will enable you to understand what is necessary for you to make some improvement.
Even after that, it is still vital that you then spend some time on the practice ground. Golf is a very difficult game and the only sure way to improve is to practice and practice again. By working on the right fundamentals, you can take those newly acquired skills to the golf course and then you can start enjoying the game.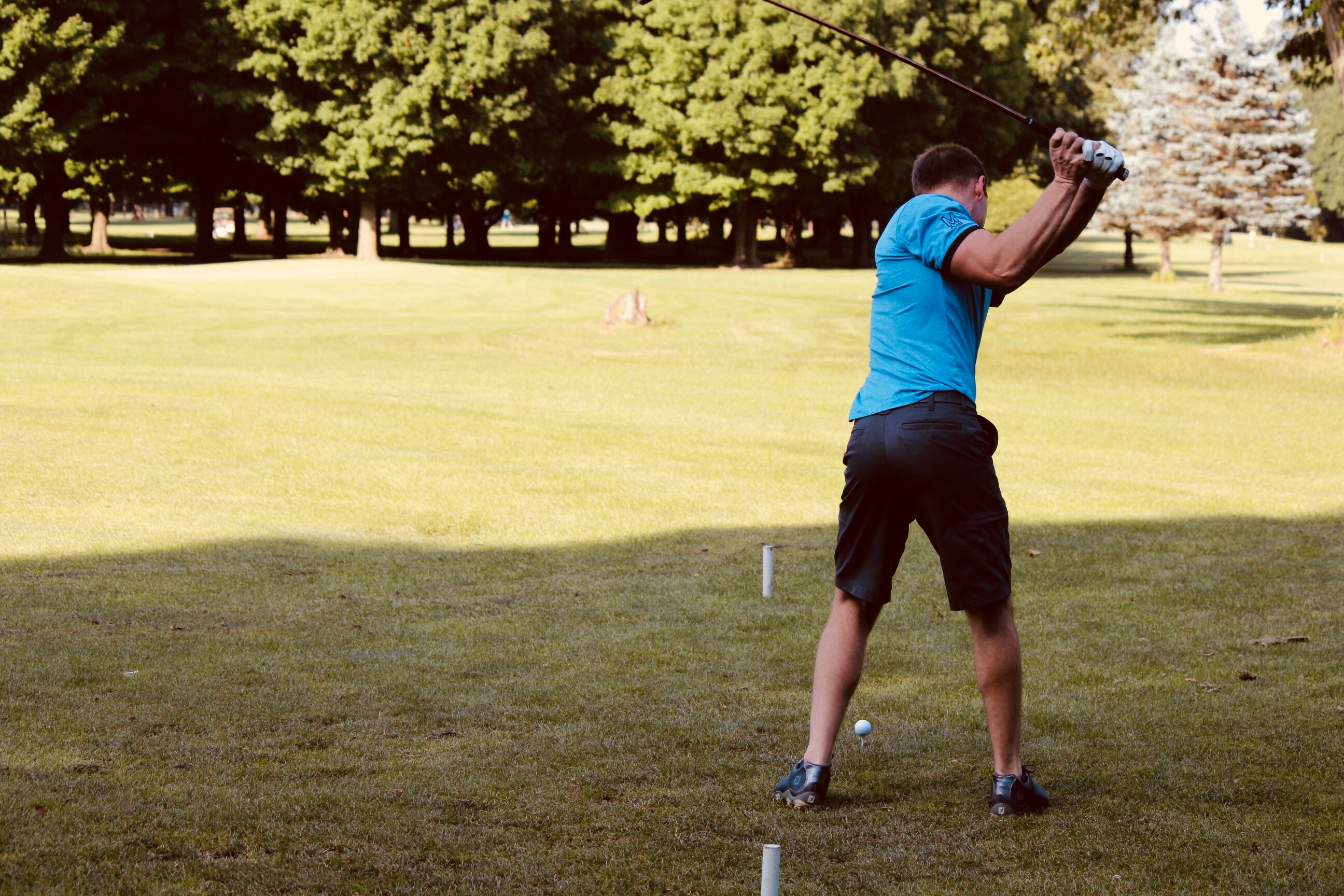 How To Improve My Golf And Get a Tan Doing It
Practicing takes time and can be seen by some as a bit boring especially if the weather is not the best. So why not combine improving your game and take advantage of the better weather available at many of the European Golf resorts who have golf schools.
Some of the world's leading golf instructors have put their name to golf schools in Spain and Portugal. David Leadbetter has an Academy at La Manga Club in Spain and Jack Nicklaus has a school at the magnificent Finca Cortesin course.  Paul McGinley has just opened a golf school in the Algarve near to Quinta do Lago and there are numerous other excellent but lesser known teachers at different Resorts throughout Europe.
Penina Golf Resort and La Cala Golf Resort are both resorts that have excellent accommodation, 3 courses to play on and very good practice facilities. Both places offer 3- or 5-day coaching courses so you can get the maximum benefit in the shortest time. There is no better way to make significant improvements to your game then attending a well-run golf school whilst enjoying the sunshine and experiencing a different lifestyle.
Cheap And Cheerful Training Aids
The simplest form of training aids are probably the alignment sticks that most golf professionals have in their bags. Correct alignment is vital to the start of a good golf swing. These sticks can also be used to help improve the speed of your golf swing and assist in your pre-game warm up.
Many golfers are keen to make sure that they are swinging on plane. One of the best devices to check this is the Swinglyde which retails for around £24. There are many copies of this product available from as little as £2 and the ease of its use is one of the reasons it's so popular. It does seem to be of benefit to some golfers.
A correct grip is also vital to a good swing and there are numerous tools available for you to check that yours is correct.
Training Aids For The Tech Savvy Golfer
If money is no object, then there are some amazing tools available to aid in your improvement. Without doubt Trackman is the one tool that would aid more golfers then anything else. Virtually all the leading professionals can be seen practicing with Trackman at a tournament.
This incredible piece of kit can give you 27 different pieces of information on every golf shot that you hit. You may need specialist knowledge to interpret the information in the best possible way. Not only does it make practicing more fun, but it certainly would benefit every golfer to at least have a session using it.
The Explanar is a great piece of kit and although it's not cheap at around £500, using it on a regular basis can only improve your swing. It does look like a piece of modern sculpture that you might find in the garden of a stately home.
There are so many training aids on the market that it is impossible to mention them all. The inventors of them might claim to make you a scratch golfer in a very short space of time. In reality the facts do not bear out their claims.
Undoubtedly some do help, and the ones mentioned above are ones that we have tried and think are useful. However, there is no magic formula or product that has transformed the way people play golf.
The Best Exercises To Improve My Golf
Despite everything you read in magazines or watch on the internet there is a very simple truth regarding golf. The only thing that really matters is whether you can control the clubface and make it square to the line of intended flight. Here's a simple tip to improve your golf game…
Take 3 golf balls
With your normal swing hit the first ball to the left
Hit the second ball to the right
With the third ball, try to hit it straight
This simple drill will teach you where the club face is in your swing and will lead to a better understanding of how your swing works. The odd thing about golf is that all golfers find it virtually impossible to play a round without thinking about the technical aspects of their swing. Instead, they should be concentrating on the outcome of the shot.
The mental side of golf is just as important or possibly more important then the technical ability of the player. There are numerous books, videos and pieces on YouTube to help what is often the most neglected part of the golfers skill set.