Despite the high-profile withdrawals and the widespread controversy, golf's return to the Olympic Games has been deemed an overwhelming success. Spectators flocked to the course in their droves with a sell-out 15,000 captivated by the dramatic final round between Sweden's Henrik Stenson and Great Britain's Justin Rose.
It was the latter who emerged as golf's first men's champion since 1904, but this euphoria and elation must be swept to one side as the two will undoubtedly join forces as the sport's greatest event takes centre stage once more – The Ryder Cup.
It is golf's ultimate spectacle – a rivalry incomparable with any other and an occasion where only the victorious refuse to wilt under the up most of pressure. France will be hosting the tournament for the first time in 2018, adding to the competition's rich history and cherished legacy.
Many courses have an affinity with the Ryder Cup and here at Glencor Golf, we can make any golfer's dream of playing at some of these illustrious courses a reality. Here is our guide to planning your next holiday around some of the world's most famous venues, all of which have had the privilege of hosting the most prestigious event on the golfing calendar.
Real Club Valderrama, Spain
Ryder Cup 1997
Team Europe 14 ½ – 13 ½ Team USA
The spirit of Spain embellished Europe's triumph as the charismatic Seve Ballesteros captained the hosts to glory in his native homeland. A brave fightback from the Americans proved to be in vain as Colin Montgomerie (one of the greatest Ryder Cup players of all-time) halved the final match with Scott Hoch (sportingly conceding a 15-foot par putt on the final hole) to seal the first of five consecutive victories at home by Europe – a streak that still remains intact.
The Course
This masterpiece was designed in 1974 and is regarded as one of the finest courses on the planet. It has narrow fairways, supremely difficult greens and various water hazards represent a tremendous challenge for any golfer. Blessed with renowned practice facilities, a memorable 17th hole and a climate perfect for year-round golf, Real Club Valderrama is a golf fanatic's haven.
The Area
Valderrama lies in Sotogrande, a place awash with great courses to play. It's status as a privately owned development means you'll find plenty of luxurious dining options after 18 rounds in the sun. Restaurants such as Cancha II and PuraTapa are well worth a visit, while The Hairy Lemon is certainly one for the beer lovers serving up a large range of lagers and ales with fantastic dishes to boot.
The region is served by three nearby airports, with Gibraltar airport just 15 minutes away and Jerez and Malaga around an hour's drive. You'll enjoy warm weather all year-round with temperatures rarely ever dipping below the 20 ºC mark.
Where to Stay
A mere five minutes from Sotogrande is Hotel Duquesa Golf; a five-star hotel that offers convenience as well as luxury. Its 94 suites are exquisitely decorated with marble and stucco and all have their own private balconies with calming views of the sea. Guests are even blessed with the extravagance of deciding whether to cool off in either the indoor or outdoor swimming pool.
What the Experts Say:
Often dubbed 'The Augusta of Europe', this course was dramatically revamped in 1985 by industrialist billionaire Jaime Ortiz-Patino after his acquisition of the course a year earlier who asked original designer Robert Trent Jones to change some of the layout which set the foundations for its popularity and high praise today. Another tough course which has a maximum handicap allowed of 24 for men and 32 for ladies. In June 2014 King Juan Carlos of Spain granted the course the Royal title, renaming the course Real Club Valderrama.
The K Club, Ireland
Ryder Cup 2006
Team Europe 18 ½ – 9 ½ Team USA
A poignant and emotional affair saw Europe profit from the luck of the Irish and equal their record winning margin of two years earlier. Irishman Darren Clarke returned to the golfing landscape for the first time since the death of his wife Heather three months previously and the 2011 Open champion broke down in tears after winning his match against Zach Johnson. A beautiful Ryder Cup moment in what had been a rollercoaster year for both him and his teammates.
The Course
Unadulterated luxury. The K Club is situated in 550 acres of rolling countryside and is as beautiful as it is intimidating. Punishing roughs, extensive greens, surging fairways and the River Liffey which flows throughout the highly acclaimed Palmer course create a number of potential card-wreckers for golfers no matter what their experience. The course's finale concludes with its most dramatic hole, a par 5 that requires a long drive over the top of a hill plagued with bunkers.
The Area
Located just west of Dublin (around a 40-minute drive) The K Club is served by Dublin Airport and for the most part, eating and drinking is well worth heading into the capital for. The city of course is renowned for its Guinness so a trip to a traditional Irish pub is a must, while Camden Street just of St Stephens Green is full of trendy bars and fantastic eateries.
Where to Stay
If your trip is just golf, golf, and more golf, there's no better place to stay than the 5-star K Club, which overlooks the beautiful Palmer Ryder Cup course. You won't find a better golf holiday in Ireland both on the course and off it as the hotel boasts a spa, a treatment room, fine dining, and rooms which are the very height of luxury.
What the Experts Say:
The Palmer course, designed by the legendary golfer Arnold Palmer himself, was the first course in Ireland to host a Ryder Cup. More recently hosted the 2016 Irish Open which was won by Rory McIlroy. It's an unforgiving course that provides some real challenges including the Par 5 16th hole which is over 600 yards from the blue tees, taking you through two doglegs which incorporate a range of hazards and a green protected on both sides by River Liffey, providing little margin for error.
Celtic Manor
Ryder Cup 2010
Team Europe 14 ½ – 13 ½ Team USA
After losing the Ryder Cup in 2008, Europe went hard in this gripping encounter which went right down to the anchor match between Graeme McDowell and Hunter Mahan. McDowell prevailed 3 & 1 to give their captain Montgomerie another moment of success in this iconic event.
The Course
The Twenty Ten course at Celtic Manor Resort holds many fond memories for the European Ryder Cup team. With a par of 71 and a fantastic range of diversity across all 18 holes, the course presents an authentic tournament standard experience like no other, which may have you needing to play like a pro too. The perils of water are positioned on half of its holes making a round of golf a frightening prospect. Despite the lack of tradition and history, the excitement that it brings and the complexities that it throws up make this a world-class destination for golf.
The Area
Celtic Manor Resort is just a 15-minute drive out of Newport and just off Junction 24 or the M4. Both Cardiff and Bristol are also within a short drive of the course, giving players plenty of options, particularly those travelling from overseas to play this legendary resort.
The capital of Wales, Cardiff, is a spot well worth positioning yourself if you're wanting to explore Welsh culture, and over-indulge on food and drink too. The Cardiff nightlife is renowned, and the perfect place to let your hair down after a day on the fairways.
Where to Stay
As well as Cardiff, Golfers can get the true Ryder Cup experience by staying on site at the Celtic Manor. Choose between the five-star Celtic Manor Resort or the charm of the 19th century four-star Manor House Hotel in what is a substantial 1,400-acre site. It's filled with parkland and is also home to two health spas and fitness clubs, six restaurants and an abundance of leisure activities for guests to enjoy.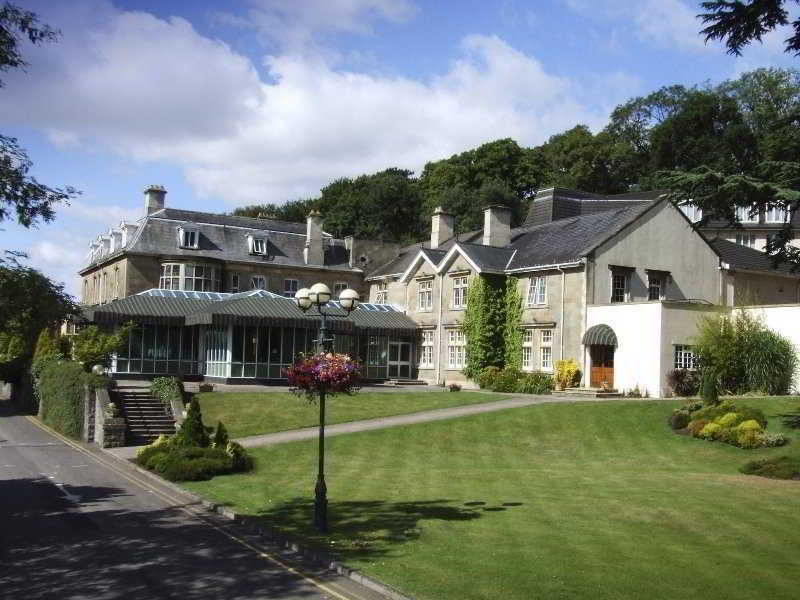 What the Experts Say
The TwentyTen course at Celtic Manor was the first golf course to be specifically built for the Ryder Cup. Another long course measuring 7,493 yards with a Par 71, there is plenty of scope to use your driver here however your accuracy will be tested as there are ten water hazards throughout the 18 holes.
Gleneagles, Scotland
Ryder Cup 2014
Team Europe 16 ½ – 11 ½ Team USA
After waiting 41 years, the Ryder Cup finally returned to one of the most iconic courses in golf, inspiring Europe to a third consecutive win in this rather one-sided contest. The rookies on both sides performed admirably and it was one of these newcomers Jamie Donaldson who defeated Keegan Bradley 4&3 to clinch victory for Paul McGinley's team.
The Course
Gleneagles is one of the most celebrated names in golf and the PGA Centenary Course offers unparalleled panoramic views over the sweeping moorland. Despite being set in the heart of Scotland, the course has a very American feel to it with daring bunkers, immeasurable greens and a mass of risk/reward holes. It has been described by the 18-time major winner as "the finest piece of land in the world I have ever been given to work with".
The Area
Thanks to its prestigious golf course, Gleneagles is blessed with a number of bars and restaurants in the area, despite it being located in the fairly sleepy town of Auchterarder. The course is just an hour from Edinburgh, although is generally best served by Dundee Airport, just 27 miles from the resort.
Where to Stay
The Gleneagles Hotel is of course a fine stay if you're wanting a weekend of golf and has some of the most picturesque landscapes in Perthshire.
It offers modern luxury with a combination of contemporary hotel rooms, a relaxing spa, and incredible dining options. After dining at one of the plethora of restaurants, guests can indulge at The Blue Bar, which has some of the finest Scotch in the country.
What the Experts Say
The American style PGA Centenary Course with its big greens and aggressive bunkering is the longest inland golf course in Scotland, measuring over 7,300 yards and is the only one in Scotland designed by golfing legend Jack Nicklaus. Consider a buggy on this course due to its length and some long green to tee walks.
Le Golf National, France
Ryder Cup 2018
2018 will see the Ryder Cup held in Continental Europe for only the second time in history, following on from the historic 1997 win at Valderrama. For a week, the golfing world will have eyes on Le Golf National and it's thrilling L'Albatros course.
The Course
The par 72 of Le Golf National took three years to construct and is known for being home of the French Open. Measuring over 7000 yards, there will certainly be no love lost between competitors on a course located just outside the world famous "capital of romance". The superb facilities, all-encompassing greens and wide undulating fairways should make for a fantastic spectacle in 2018.
The Area
Naturally, being just 20-miles south west of Paris gives you everything you could possibly want and more. Away from the course whether it's taking in the sights or simply relaxing with a glass of wine and some fine food, Paris has you covered.
Outside of Paris, Versailles is just a stone's throw from the course with the chateau and its incredible gardens, perhaps the finest in the world, really are a must visit.
Where to Stay
If you want to create your own Ryder Cup before the real thing in two years' time, the allure and beauty of Chateau D'Augerville makes for a wonderful golf holiday in Paris and the adjoining area. Immersed in 400 years of history and situated in over 100 acres of parkland on the periphery of the Essonne River, it provides an inspirational setting to complement its gourmet cuisine and 40 well-appointed guestrooms.
What the Experts Say
Not only a host of the Ryder Cup, but also home to mainland Europe's oldest professional tournament which dates back to 1906 – The Open de France which has been played on the Albatross Course at Le Golf National since 1991. Long course stretching over 7,000 yards and is considered by many the toughest course in the Paris region.