What better way to say bye to your single days than with a golf stag do?!
If you, one of your friends or a member of your family are getting married soon, you're probably trying to plan a stag do that the attendees will remember for the rest of their lives! And if the person in question is a golf fanatic, there really should only be one option; a group stag do golf trip!
Of course, you could always organise a golf stag weekend here in the UK – we do have some brilliant courses and hotels that make it one of the best places for a stag do. But if you really want to push the boat out and organise a weekend that will make certain you're left with plenty of stories, why not organise a stag do golf trip abroad?
There are lots of top locations where this will be an absolutely brilliant plan – and the best would probably be Spain and Portugal. Just imagine it – basking in the sunshine as you play a round of golf on a stunning course during the day, followed by a night out on the town, where you can get your fill of local beers and party the night away.
After all, you (hopefully) only get one stag do, so you should definitely celebrate in style.
Where exactly could you head for your stag do golf trip? Here at Glencor Golf, we've put together our best stag do locations that we know you and your party will just love – check them out and see which one feels best for your group….
Top 10 Golf Stag Do Destinations in the World
Albufeira, Algarve, Portugal
Vilamoura, Algarve, Portugal
Puerto Banus, Costa Del Sol, Spain
Benidorm, Costa Blanca, Spain
Dublin, Ireland
Salou, Costa Dorada, Spain
York, England, UK
Fuengirola, Costa Del Sol, Spain
Playa De Las Americas, Tenerife, Spain
Cardiff, Wales, UK
If you're looking for a Portugal stag do that combines some decent golfing by day with some serious partying by night, Albufeira is your dream destination! This is most definitely a party town, where you'll all really be able to let your hair down every night along the Marina, experiencing the bars and clubs that populate the area.
If you can manage to get your head out of bed and into a round of golf the next morning, you can make the short trip out to some brilliant golf courses and spend your days playing your way around – make sure to check out courses like the Pinhal and Laguna.
If you're looking a golf stag do in Portugal where you can let your hair down, but that isn't quite as wild as Albufeira, Vilamoura is the place for you. It's still a really vibrant and lively town, with plenty of restaurants, bars and pubs for you to become familiar with, and it certainly has a more relaxed atmosphere. This is perfect if you would like to be properly in the zone when it comes to golfing the next day! From this location, you'll be able to visit all of the best golf courses in the Algarve area to do some serious golfing.
Puerto Banus, Costa Del Sol, Spain
Having become incredibly popular with footballers and the TOWIE crowd in recent years, Puerto Banus has become popular with both stag and hen groups alike! The backdrop to the bars and restaurants is the famous Marina which is home to some of the biggest superyachts in the World. This is without a doubt one of the best stag do locations in Europe.
Despite this, it doesn't have to cost the earth – there are some budget accommodation options, lots of flights from the UK and Ireland to Malaga Airport and with dozens of courses all within a 30-minute transfer then securing tee times once the hangover has passed won't be an issue!
This place is made famous by Brits drinking abroad so you can be guaranteed that you'll be in for a lively time away from the fairways! Whatever time of year you are looking to travel you'll be guaranteed that there will be fellow revellers in bars and nightclubs to make your nights out unforgettable!
Surrounding the town are a number of golf courses including the Melia Villaitana Golf Resort which is just five minutes taxi ride away and incredibly popular due to it's competitive price and two on-site golf courses.
This destination is so convenient due to the short flight time and being serviced by a number of low-cost airlines including the budget friendly RyanAir. Famously home to Guinness, whom offer a museum tour with a pint at the end, as well as the Jameson Distillery, there is no excuse not to get into the party spirit! It's also home to one of the best bar crawls in Temple Bar – the drinker to pub ratio here is incredible so you'll never be too far from a freshly poured pint.
With regards to golf, you can truly make this a weekend to remember and tick off a bucket list course with the 5* K Club in Kildare, just north of Dublin, or experience true links at Portmarnock Hotel & Golf Links.
With flights readily available to Barcelona or Reus and a lively bar scene, especially in Summer, Salou is top choice for any stag group. The accommodation here often offers half board or all inclusive which not only helps with budgets but also makes it quick and easy to eat some food before hitting the local town.
This destination also has great weather all year round – always feels nicer drinking a beer when the sun is shining – and the golf courses are excellent, especially Bonmont and Lumine. Beyond the beers and the golf, there are a wealth of other activities to fill your time such as go-karting, paintballing, water parks and theme parks.
Given we are based in York, we know more than a few of the best local haunts. This beautiful medieval city is one of the best places for stag dos in the UK, with partygoers coming to sample the local restaurants, bars and nightclubs. Easily accessible from most destinations in the UK due to the connecting train station, this is the ideal choice for those looking to maximize attendees by removing the cost and hassle of flying.
There is more than plenty to do, and with Leeds and Harrogate close by then you have alternative day trips if you do fancy something different. Golf here is equally good with a number of high-quality courses like Fulford and Ganton but equally those with cheaper green fees and allow visitors on a weekend like Sandburn Hall.
Fuengirola, Costa Del Sol, Spain
Just 30 minutes from Malaga Airport, Fuengirola is the perfect choice for those looking to getaway abroad but limited with budget, want to experience some cracking Costa Del Sol golf courses, whilst soaking up some of the local nightlife.
Further west along the coast than Puerto Banus and definitely less glitzy but absolutely no less fun, you can stay close to the beach and the lively London Pub which is a great starting point for any nightlife in this town. This is one of our most popular destinations for golf breaks due to the cost and nightlife.
Playa De Las Americas, Tenerife, Spain
Tenerife is famous for its year-round sunshine and sandy beaches so if it's boozing in the sun you are after, this is definitely a destination to consider. Playa de las Americas is the heartbeat of the island's nightlife with a huge number of bars and nightclubs and surrounded by decent golf courses such as Golf Las Americas, Amarilla, and Golf Del Sur.
Given its popularity with tourists and holiday makers, additional activities here are widespread including water sports, go karting, booze cruises, water parks – it's definitely worth the flight!
There are a number of good golf resorts which surround the Welsh capital including the former Ryder Cup venue Celtic Manor which is just 30 minutes away.
A stay and play golf break is a good option for those not looking to travel too far on a stag do but still fancy sampling some lively nightlife in Cardiff city centre. Also, a great option if looking to combine with a big sporting occasion at the Millennium Stadium.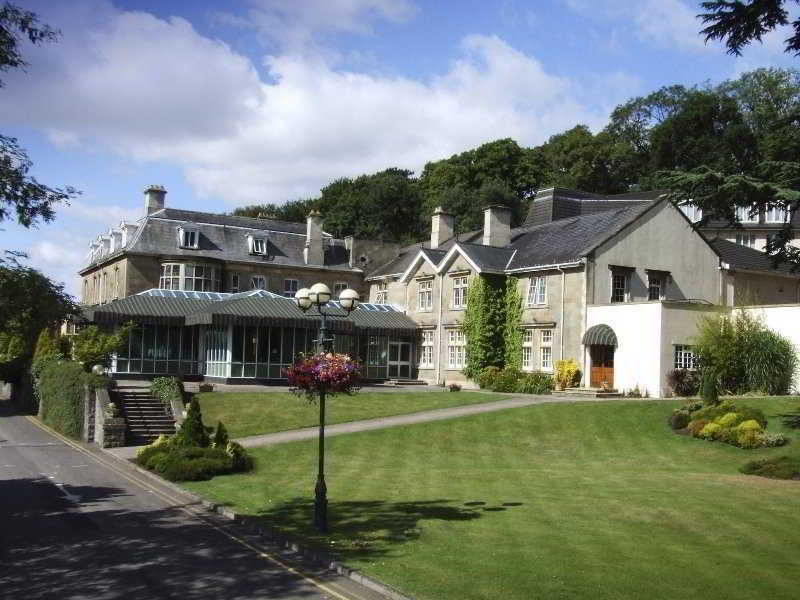 We know that planning a stag do can be a stressful task, so if you need any advice or assistance organising your stag do golf trip, please contact us on 01904 406550 – we'll be more than happy to help.