When you think of a golfing holiday in Spain its natural to think of the Costa Del Sol as the preferred destination. Other regions having seen the success that they have had from promoting Andalucia as a golfing destination have followed on and there is now much more choice and competition from other areas in Spain. To be a successful golfing destination  it needs to be easily accessible from all over the UK, have a number of very good golf courses and offer good accommodation, gastronomy and entertainment.
Not all the new destinations meet that criteria but one area that  certainly does is the Costa Dorada which is easily reached from either Barcelona or Reus airports. The area qualifies as a must visit destination on the ease of getting there and once you have arrived then you will not be disappointed by the 7 golf courses that are on offer.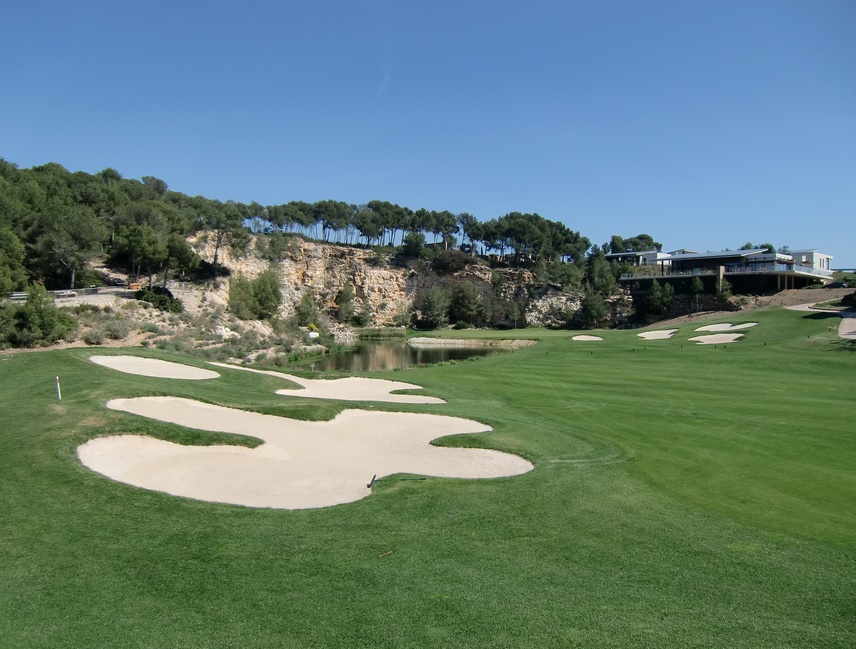 No matter how good the courses are they need some outside body to acknowledge their quality and give them credibility in the eyes of the golfing public. The two golf courses at the Lumine resort have just received that stamp of approval by no less a body than the European Tour as they have been chosen to host the final stage of the European Q- School. Having played them it's not difficult to see why they have been able to wrestle the Tour away from PGA Cataluyna where the finals where previously held. The Lumine complex has two championship standard 18 hole courses and a nine hole course designed by Greg Norman  which must be one of the best nine hole layouts in Europe. The other 5 golf courses in the area are also well worth playing with Bonmont being a particular favourite of ours.
The Costa Dorada then qualifies as a great destination on accessibility and offering quality golf courses and it also passes the test in terms of resorts, accommodation and gastronomy. Tarragona, Salou and Cambrils are excellent seaside towns offering good quality accommodation from 2 to 5 star and numerous bars and restaurants to suit all tastes and pockets.
Once the golf is over there are several areas well worth exploring. For the wine lover the region is renowned for both its sparkling Cava and the red wines that come from the Priorat region. Both areas offer the opportunity to enjoy a visit to one of several bodegas and vineyards and test the quality of the products on offer. Tarragona is rich in history with several Roman remains to visit and for the more adventuress there is one of Europe's largest theme parks at PortAventura.
Without doubt the Costa Dorada which means the Golden Coast meets all the criteria needed to become one of Europe's top golfing destinations and as with all new destinations it's well worth going now before it becomes too popular and take advantage of the current low costs the prices inevitably increase.