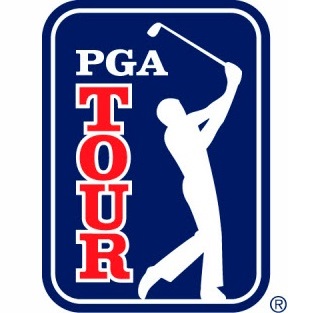 Today sees the start of the 4 week gold rush leading to the $10 million pot of gold for this years FedEx Cup winner. The Northern Trust event starts it off today at the Glen Oaks Club. Here the top 125 players compete not only for the winners purse for this event but to make sure they get into the top 100 places on the points list so that they can play in next weeks event at the TPC Boston.
Again, whilst winning this event is important, its even more important to finish in the top 70 so that they can compete in the BMW championship the following week. This event marks the final cut off and the field will be reduced to just 30 players who can compete in the Tour Championship at the East Lake Golf Club and try to win the $10 million purse on offer to the FedEx Cup winner. As the second place finisher gets $3 million and there is $35 million in prize money to be split amongst the 30 players competing hitting your top form at this time of year can certainly pay off big time.
Whilst all the money available focuses the mind of the players taking part and $10 million is not to be sniffed at I am not sure the tournament has captured the attention of a world wide audience. The fact that 2 out of the last 4 winners have been European (Henrik Stenson in 2013) and Rory Mcllroy last year should have raised the events profile over here but it has a long way to go to become a must see event despite Sky Sport's saturation and excellent coverage. This is the 11th year it has been held and in that time 7 winners have come from the USA and the fact that to play in the event in the first place you have had to be in the top 125 players on the PGA Tour necessarily restricts overseas interest as there are so few non-Americans competing when compared to a major or a World Golf Championship event.
If you finished in the top 125 as well as being eligible for the Fed Ex Play offs  you kept  your card to compete on the lucrative PGA Tour next year and if you were outside that mark  you were relying on sponsors invites to events or it is back to playing on the second far less lucrative mini tour circuit. As you can imagine for those hovering either just inside the 125 or just outside it last weeks Wyndham Championship was truly make or break for several players and life changing for some. Imagine you were the Irishman Seamus Power, not a household name, but you had managed to win over $600,000 in your first year on the big tour. You have finished your round and look to be safe. Then you hear a roar as Martin Flores, who looked to have no chance of making it, holes in one at the 16th. He then follows that up with a birdie at 18 to shoot 63 and push you down a place. You are now on the bubble and sweating profusely. If someone beats you with a hole in one then you probably knew that things were not going your way and sure enough, tour veteran JJ Henry birdied the last two holes to put you right on the mark only to see Rory Sabbatini shoot a final round 64 including a 60 foot birdie put on the 16th green and all of a sudden you have gone from safety at number 123, to ignominy after being pushed down to number 130 by the most unlikely combination of circumstances. So now he has to re plan his entire schedule for next year, find some Tour where he can make a living and his whole future has to now be re-evaluated.
Think of Seamus in a few weeks time when someone walks away with the winners $10 million and how, if he had holed just one or two more putts throughout the year (that's what it boils down to just a couple of three foot putts), he could still be playing for that sort of money. Golf at the highest level is a great way of life but for those extremely talented players who are just a little way away from the elite it's a hell of a tough way to make a living.